Ultra Education is proud to announce that our Young Black Entrepreneurship Programme has been accredited by ASDAN!
ASDAN is an education charity and an awarding organisation that provides flexible and engaging, accredited and regulated curriculum programmes and qualifications that help young people develop skills for learning, work and life.
The ASDAN courses are designed to tackle barriers to education such as financial disadvantage, special educational needs, lack of confidence or self-esteem, low aspiration or limited opportunities for social mobility.
The certificate will empower and engage young people by inspiring creativity, promoting progress and celebrating achievement. It will help build belief and resilience and it will release young people's potential so they are a force for good.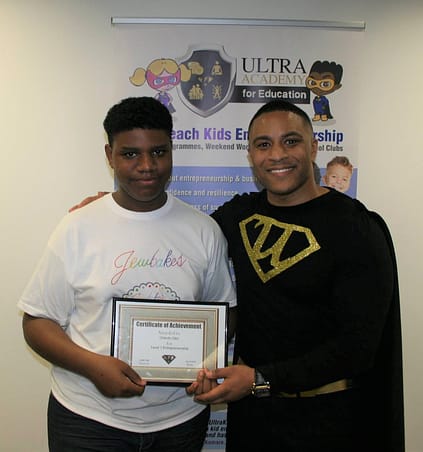 "We believe that young people should have the opportunity to discover, develop and make use of their abilities to affirm their identities, contribute to society, and challenge educational and social inequalities." ASDAN
Ultra Education has come so far and with the support of ASDAN, we are eager to bring bigger and better opportunities to young people in their entrepreneurship journey.