Find out 'what's on' from Ultra Education! Browse our past, present and future events, workshops and programmes teaching entrepreneurship to young people.
Help us to positively impact young people's lives through entrepreneurial education. Please share our events with a parent/caregiver, teacher, community organisation or young person that you think would be interested!
1-2-1 Entrepreneurship Tuition
It Takes a Village Programme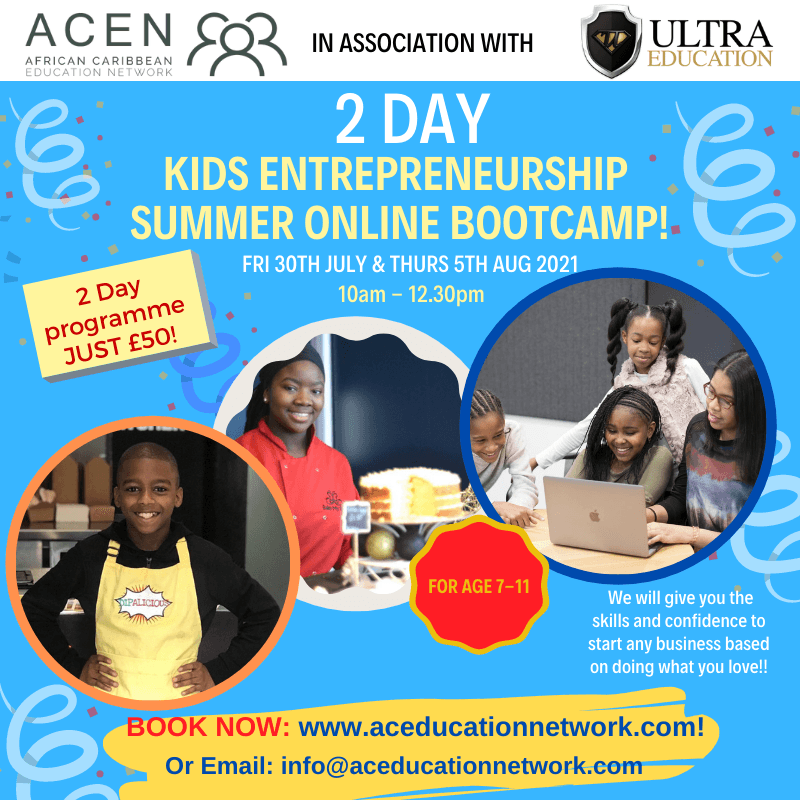 ACEN Entrepreneurship Programme
Ultra Education Taster Session (July)
Here East: Summer Workshops
Join Our Ultra Newsletter
Be the first to get notified about new events and updates!