Ultra Education C.I.C is the UK's #1 provider of entrepreneurial education in schools and clubs. We believe that all children and young people regardless of background or social standing should have access to essential entrepreneurial education.
We exist to inspire positive and lasting change in the lives of young people who would otherwise suffer from the disadvantage of their starting point. We are focussed on those from black and ethnic minority communities, and those for whom the existing education system does not deliver. Our core values support equality, diversity, and the capacity for human capability to go beyond expectations.
Delivered in an exciting and challenging way, we aim to make learning and the school curriculum relevant and create significant social impact by enhancing the self-esteem, employment level and life chances of children and young people.
Our child and youth entrepreneur focussed content is designed to reinforce academics (e.g. English, Maths and Science) and provide children with realistic options for future employment or self-employment. Today, being entrepreneurial is an essential skill set for children. The majority of young people lack these skills; and educators lack the confidence and tools to help.
Ultra Education addresses this significant gap by equipping children for their future.
If you're a parent looking for a club
If you're a teacher looking for a school programme
If you're an organisation (housing assoc, trust, charity, regen') looking for a programme
Ultra Education run primary and secondary school programmes, after school clubs and weekend workshops for children and young people. We also work with charities, housing associations and other private and public sector organisations to deliver entrepreneurship courses and programmes.
We are the organisers of Europe's largest kid's business fairs, held bi-annually and we hosted our first-ever kid's business awards show in November 2017.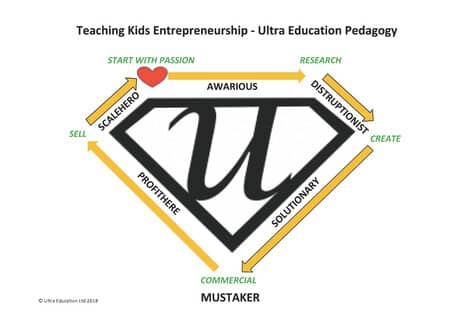 Join Our Ultra Newsletter
Be the first to get notified about new events and updates!